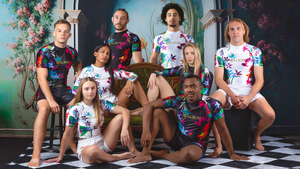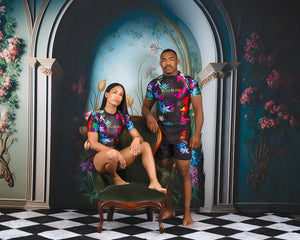 A Summer Collection by RollBliss
Introducing the Resort Collection by RollBliss, where beauty meets functionality in the realm of Brazilian Jiu-Jitsu attire. Our exquisite BJJ rashguards and grappling shorts are meticulously crafted to elevate your training experience, while simultaneously embracing the vibrant essence of the summer season. Prepare to make a bold statement on the mats or at the beach as you immerse yourself in the power of color through our captivating tropical floral design.
Resort collection
The Resort Collection by RollBliss encapsulates the spirit of adventure, allowing you to express your personal style while excelling in your martial arts journey. Embrace the vibrancy of the season, channel your inner strength, and make a lasting impression with our captivating tropical floral designs. Elevate your training attire with RollBliss and experience the fusion of fashion and performance like never before.
resort collection
Our Resort Collection is a testament to the fusion of style and performance. Each piece is carefully constructed using premium materials, including 300 GSM Italian Lycra, ensuring a comfortable and durable fit that withstands the rigors of intense training sessions. With fully sublimated graphics, the intricate details of our designs are flawlessly integrated, allowing them to withstand countless washes while retaining their vibrant hues.